Sense & Sense-ability: SoulCollage® and the Five Senses
4-Week Online Zoom Video Series with Linda Woolfson
Includes: 4 tele-classes, audio recordings, supportive community, handouts,
journaling prompts, guided meditations, email support from Linda Woolfson
and lots of luscious hands-on sensory explorations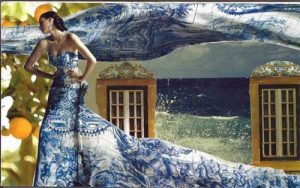 June 10 – July 1, 2018
Leave the familiar for a while.
Let your senses and bodies stretch out
Like a welcomed season
Onto the meadows and shores and hills.
~ Hafiz, "All the Hemispheres"
Would you enjoy celebrating your senses through SoulCollage®?
Have you ever felt a spontaneous wave of gratitude as your favorite flower-scent drifts to you unbidden on the spring breeze?
Does the idea of investigating your five senses as portals of potential appeal to you?
Do you yearn to immerse yourself in the many pleasures of your senses?
Do you maybe have judgements about your sensuality?
Would you enjoy finding out how your senses connect with what you cherish most?
Would you love to experience how tuning into your senses can make you feel more fully alive?
Does being invited to a SoulCollage® summer feast of sensuality and delight cause your spirit of adventure to cry out "Yes!"?
If you found yourself answering "Yes!" to any of these questions then this brand-new online series "Sense & Sense-ability: SoulCollage® & the Five Senses" might be just what you've been looking for to take your SoulCollage® explorations into new and surprising territories!
Even if you can't attend any or all of the classes in person, you'll have access to the recordings the very next day. You'll be able to listen online OR download the class as an MP3 file.
Why explore the Five Senses?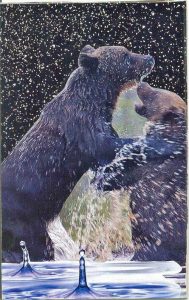 Celebrating our senses makes us feel more fully alive!
Seeing, hearing, touching, feeling and tasting are everyday miracles. Connecting with their intricacy and beauty can fill us with gratitude.
Lavishing attention on our senses is a good investment in self-care.
Experiencing our sensuality more fully enables us to be more present –the senses are the basis of many forms of meditation.
Exploring the senses awakens our non-logical right brain, calling up what Seena Frost calls "our special gifts of image, intuition and imagination" – our natural gifts at the heart of the SoulCollage® process.
Direct sensual experiences shift our habitual ways of thinking, giving us fresh and surprising perceptions.
Entering more fully into our senses can evoke precious memories and connect us with our dreams.
Focusing on your senses opens the doors to your creativity!
In this new video series we will: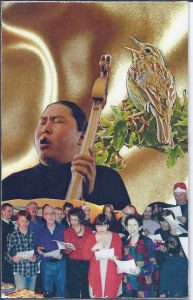 Enjoy a playful summer adventure through diving into our senses.
Create new SoulCollage® cards to honor our senses.
Explore our SoulCollage® decks to find out which senses we connect with most strongly.
Enter the senses more fully through meditations and guided visualizations.
Indulge in some fun "home-play" – guided sensory experiments between workshops.
Expand and deepen our journaling skills by trying out some intriguing prompts and activities.
Discover how we can enrich our lives further by honouring our senses.
What you'll receive: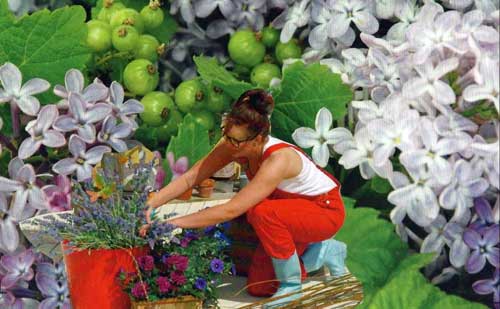 Participation in four 90-minute Zoom (easy to access) video classes with Linda Woolfson, SoulCollage® Trainer, Facilitator and creativity catalyst. Linda has been fascinated by the relationship between SoulCollage®, creativity and the senses for years and loves running workshops and retreats on this theme.
Access to the recordings of all 4 classes in case you can't join us in person.
All of the video classes are also yours to keep, giving you a valuable resource for years to come.
Flexibility to participate or not participate if you attend the "live" classes. You are free to participate in the way you enjoy most: just watching and listening, asking questions, making comments, sharing your writing and your SoulCollage® cards to the extent that you wish… or you can choose to watch the recordings later – enjoy the journaling, card-making, card-reading and sensory experiencing in your own time.
During each video class, Linda will introduce lots of intriguing ways to connect with your senses. We'll do this together. Linda will also share some of her own favorite ways of working with the senses.
The video classes will be all about engaging with our senses! Most of our time will be spent experiencing our senses fully in the moment. So, bring your favorite journal and your most well-loved pen to the calls! NOTE:Any sharing of your experiences is always OPTIONAL and a matter of choice. It is perfectly OK to dial in to these calls, experience them in your own way and never say a word.
Journaling activities, guided meditations, sensory experiments and engaging with the SoulCollage® process will form the basis of our explorations in these classes.
Handouts and resources for each of the classes will be sent to you by email.
A private place online to post any writings that you may what to share between classes – participation optional.
Generous email support from Linda to answer any questions you may have in between classes.
Dates and Times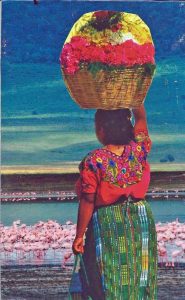 All classes will be 90 minutes:
Sunday June 10: Introduction to the Course / Sense of Touch
Sunday June 17: Smelling / Tasting
Sunday June 24: Hearing / Seeing
Sunday July 1: Synaesthesia / Bringing It All Together
Times:
6 pm London & Lisbon, 7 pm Amsterdam, Paris, Berlin, Zurich, Rome, 8 pm Vilnius, 1 pm Eastern USA, 12 noon Central USA, 10 am Pacific USA, 7 am Hawaii, 3 am Melbourne, 5 am Auckland.
For other time zones, please check the times given above – visit the Time Zone Converter.
If you can't attend one or more classes in person, you'll have access to all of the recordings the very next day. You'll be able to listen online OR download the class as an MP3 file.
Secure your place now

If you have a coupon code, you can apply it after clicking on "Add to Cart".
If you have any questions, please email me at [email protected]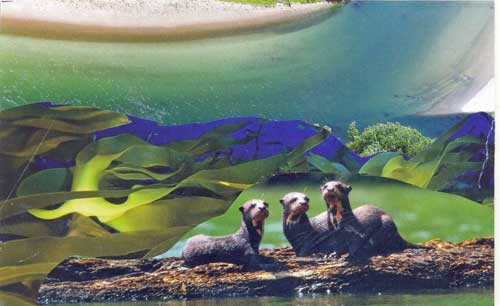 To be sensual, I think, is to respect and rejoice in the force of life, of life itself,
and to be present in all that one does,
from the effort of loving to the breaking of bread.
~ James Baldwin, The Fire Next Time