Course Title: SoulCollage® and your Senses of Humour
A 4-Week Alchemical Exploration of SoulCollage® from a Humorous Perspective – with Linda Woolfson
A series of 4 weekly classes: 2 February – 23 February 2023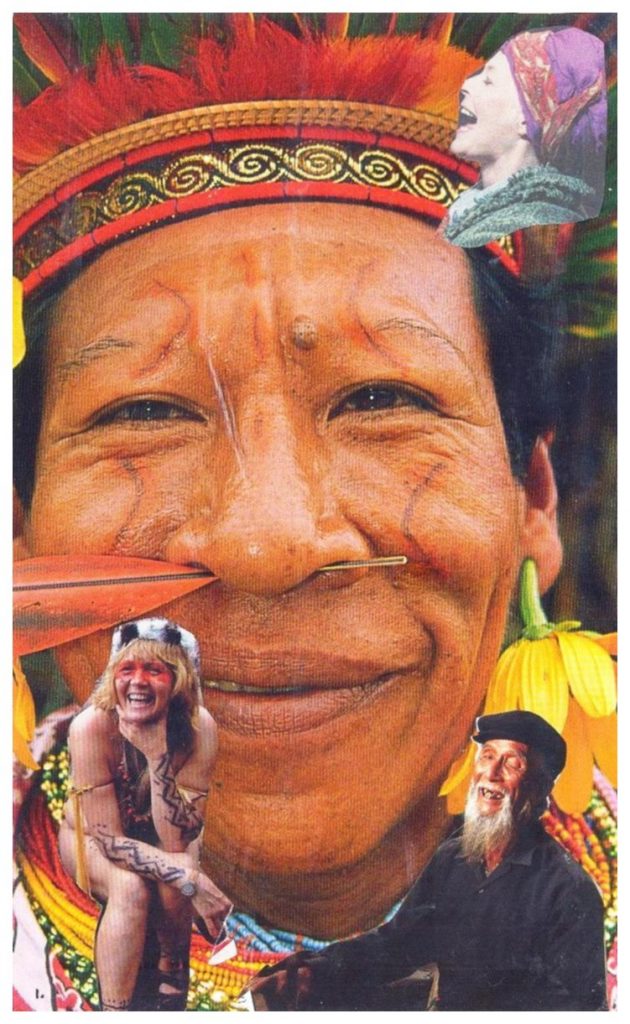 As soap is to the body, so laughter is to the soul. — Jewish Proverb
It's almost impossible to maintain any kind of distance or any sense of social hierarchy when you're just howling with laughter. Laughter is a force for democracy. — John Cleese
I don't trust anyone who doesn't laugh – Maya Angelou
Have you ever thought about your sense of humour as being as vital to your wellbeing as seeing, hearing and touching?  Unravelling our sense of humour and its deep relationship to our creativity and our happiness has become a fascinating quest for Linda Woolfson.
Would you relish exploring your own unique senses of humour through SoulCollage®?
Are you fascinated by the relationship between creativity and having a sense of humour?
Would you enjoy bringing your senses of humour to the forefront of your SoulCollage® practice and seeing what this reveals to you?
If you find yourself answering "Yes!" to any of these questions then our brand-new online series "SoulCollage® and your Senses of Humour" may be just what you need!
Revel in discovering dynamic new connections between SoulCollage® and your unique senses of humour.
Be supported as you let your senses of humour come out to play through SoulCollage®
Let SoulCollage® reveal to you the joys of your unique comedic soul!
What you'll receive:
Bringing SoulCollage® into relationship with humour and exploring what happens will form the basis of our time together.
Participation in four 90-minute online classes with Linda Woolfson, SoulCollage® Trainer, Facilitator and creativity catalyst. Her sense of humour has always been an anchor for Linda. Seena Frost's active inclusion of humour as a core part of the SoulCollage® process has been a dynamic source of inspiration to her for many years. The classes are designed to be enjoyably relaxing while gently inviting you to experiment with SoulCollage® in a humorous register.
Access to the recordings of all 4 classes in case you can't join us in person.
All of the classes are also yours to keep as MP4 video downloads, giving you a valuable resource for years to come.
Freedom to participate in the way you love best: just listening; asking questions, making comments, sharing your writing, your SoulCollage® cards and your humour to the extent that you wish; or choose to engage with the video recordings later – inspired by the classes, enjoy card-making; card-reading; getting better acquainted with your comedic and humorous self; journaling; all in your own time.
Optional "Buddy" network if you enjoy connecting with your fellow participants between classes
Generous email support from Linda to answer any questions you may have in between the classes.
During each class Linda will inspire and support you to enjoy discovering how you personally resonate to the alchemy that can happen when we bring together SoulCollage® and our senses of humour.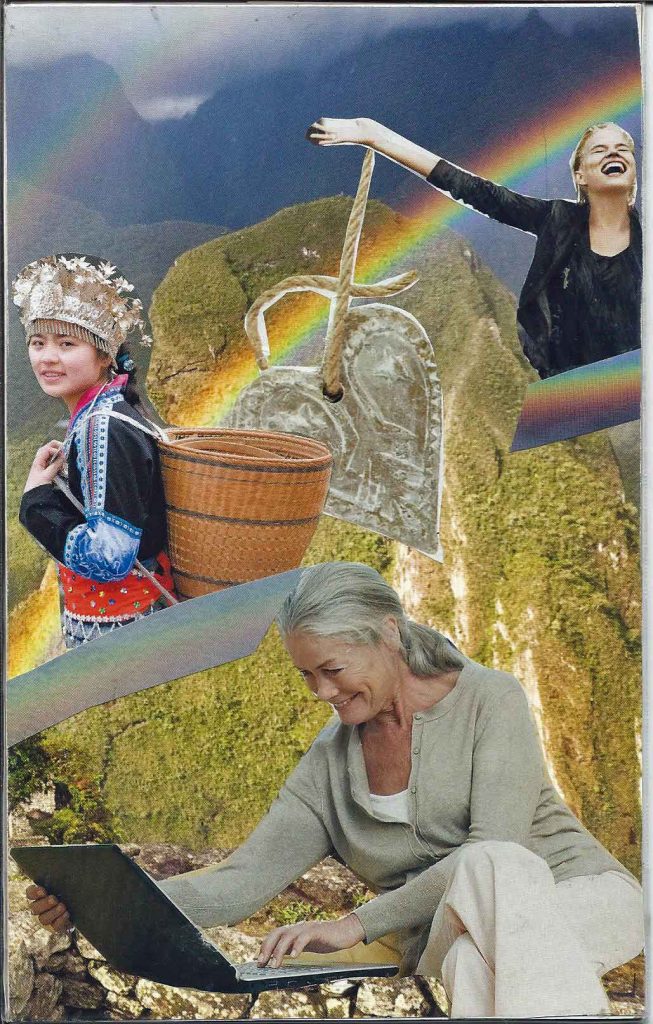 Materials you will need to bring:
The classes are all about exploring your personal sense of humour and SoulCollage®. So bring your whole SoulCollage® deck, your favourite journal and your most well-loved pen to the classes!
Lots of lusciously varied images for SoulCollage® card-making!
Your journal and some coloured pens or pencils and other art materials (stickers, stamps etc.) if you enjoy using these.
Jokes, comic vignettes and humorous anecdotes welcome!
 Dates:
All 4 classes will last 90 minutes:
Thursday 2 February: Finding your humorous bearings
Thursday 9 February The wild(er)ness of humorous possibilities
Thursday 16 February: Lords and Ladies of Misrule: the Clown, the Fool, the Jester, the Trickster
Thursday 23 February: Your sense of humour, your creativity – celebration
Times:
6 pm London & Lisbon; 7 pm Amsterdam, Paris, Berlin, Zurich, Rome; 8 pm Vilnius; 1 pm Eastern USA; 12 noon Central USA; 10 am Pacific USA; 7 am Hawaii; 3 am Melbourne, Australia; 5 am Auckland, New Zealand.
For other time zones and to check the times given above visit http://www.thetimezoneconverter.com/
If you can't attend one or more classes in person, you'll have access to all of the recordings next day. You'll be able to watch online OR download the class as an MP3 audio file.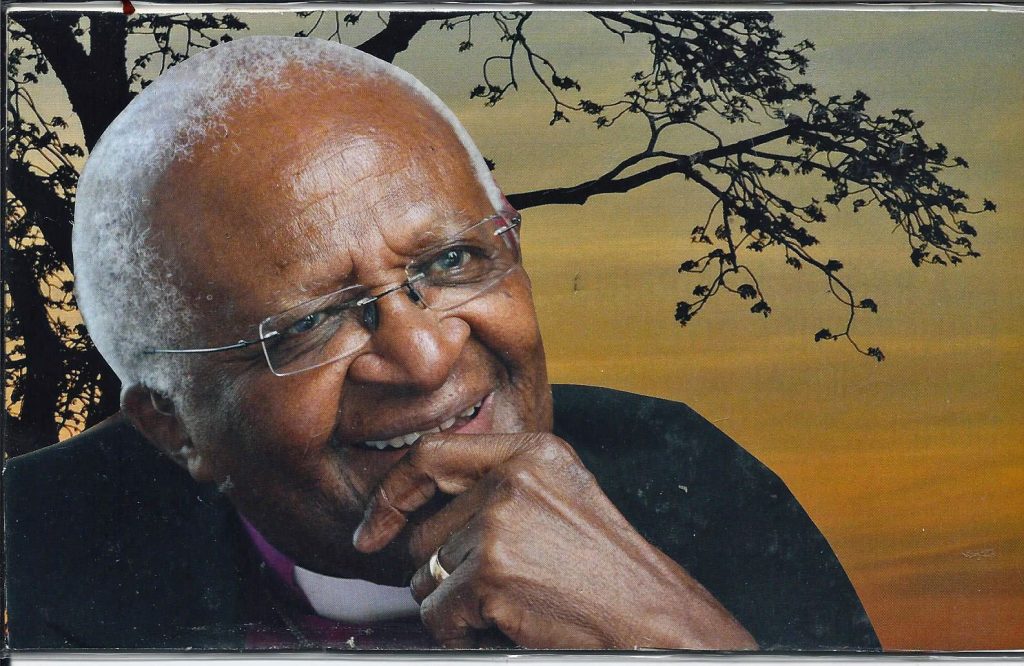 Register now
 Info about how to access the classes on Zoom will be sent to you when you register. If you have any questions, please use the "Contact" button at the top of the screen.
"SoulCollage® and Your Senses of Humour"– a 4-week online experience with Linda Woolfson: 2 – 23 February 2023
Includes: 4 online classes, video recordings, handouts, journaling suggestions, SoulCollage® card-making and reading invitations, supportive community, guidance and email support from Linda Woolfson and lots of life-enhancing opportunities for creative discovery through weaving together SoulCollage® and humour!
NOTE: If you are a Kindred Spirit member
You will get a special coupon code from Kindred Spirit which takes $20 off the class fee.
Price: $108, Kindred Spirits: $88
To reserve your place click HERE.