The River Beneath the River: Celebrating Your High Summer Creativity 
A 4-Week Online Exploration with Linda Woolfson 
3 – 24 July 2021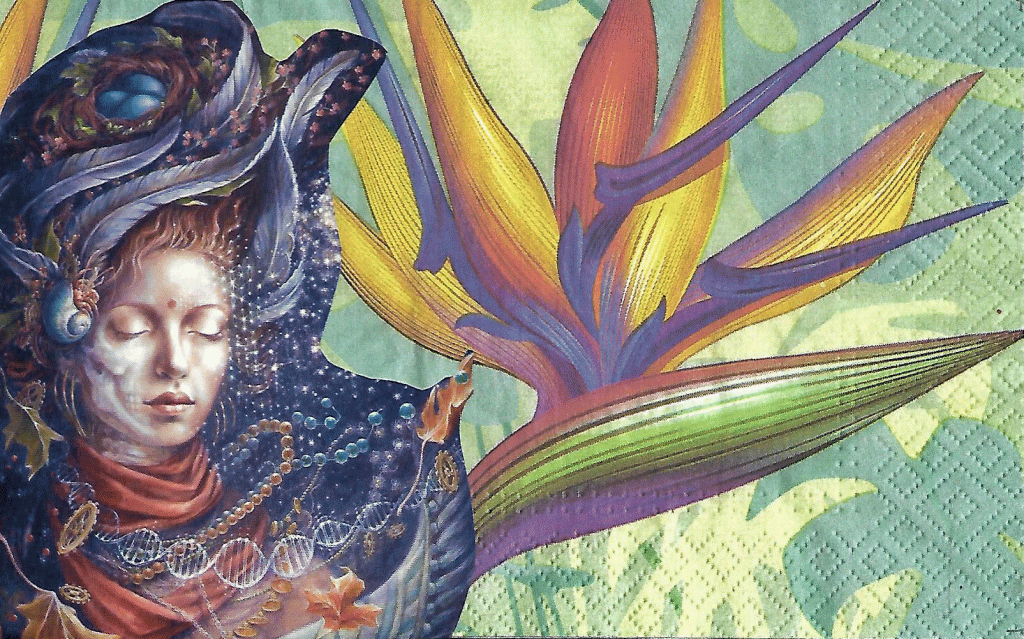 "Always behind the actions of writing, painting, thinking, healing, doing, cooking, talking, smiling, making, is the river, the Río Abajo Río; the river under the river nourishes everything we make."
[Clarissa Pinkola Estes, Women Who Run with the Wolves]
>>>> <<<<
Would you love to enter more fully into the joys and delights of the summer?
Would you enjoy celebrating your summer sensuality through SoulCollage®, journaling and poetry?
Are you up for finding new ways to play and experiment with your creativity?
Are you drawn to observing the mystery and beauty of the natural world?
Would you relish this opportunity to immerse yourself in the luxury and languor of high summer?
If you found yourself answering "Yes!" to any of these questions, then my brand-new online series "The River Beneath the River – Celebrating Your High Summer Creativity" might be just what you've been looking for:
Take your SoulCollage® practice into new and intriguing territories.
Enjoy journaling with fullness and ease.
Get further SoulCollage® and journaling inspiration through enjoying some gorgeous poetry about summer!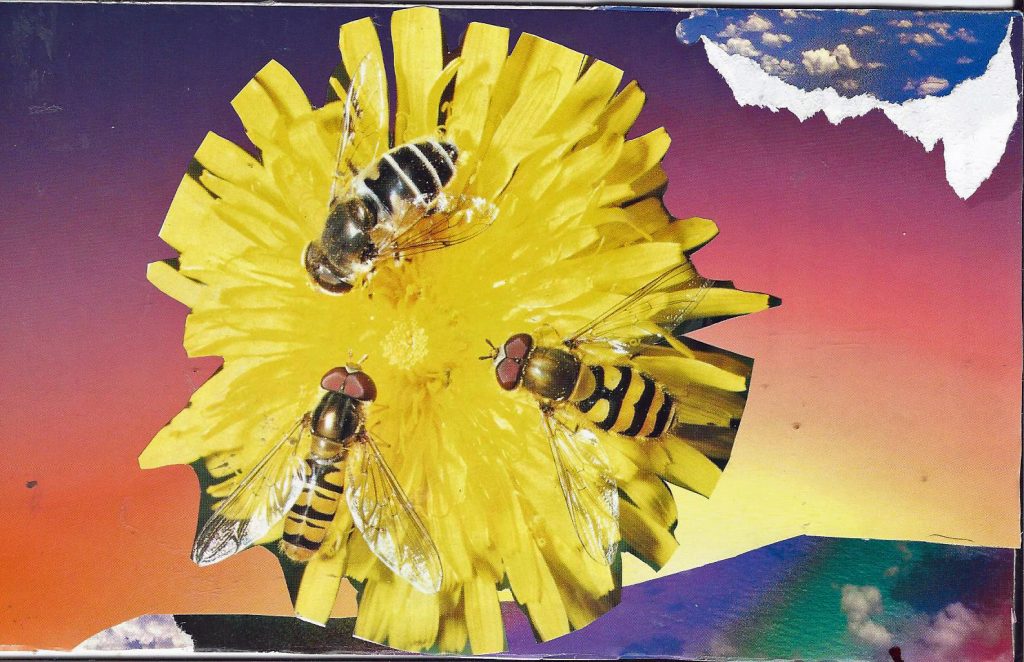 What you'll receive:
Engaging with the SoulCollage® process: Card-making in conjunction with journaling, meditation and poetry will form the basis of our explorations.
You'll be supported in observing the natural world more closely so that you can enjoy the summer more fully.
Participation in four 90-minute online classes with Linda Woolfson, SoulCollage® Trainer, Facilitator and creativity catalyst. Linda will guide you into experiencing Clarissa Pinkola Estes's "River Beneath the River" as a powerful image of creativity. The classes are designed to be enjoyably relaxing while gently inviting you to expand and deepen your SoulCollage® and journaling in some new and surprising ways.
Weekly invitations sent out to you before each class, specially created to ease you into your creative flow.
Access to the recordings of all 4 classes in case you can't join us in person.
All the classes are also yours to keep as MP4 video downloads, giving you a valuable resource for years to come.
Freedom to participate in the way you love best: just listening; asking questions, making comments, sharing your journaling and your SoulCollage® cards to the extent that you wish; or choosing to engage with the video recordings later – inspired by the classes, enjoy new levels of summer delight through card-making; card-reading; journaling and poetry reading.
Handouts and resources for all 4 classes will be sent to you by email.
Optional "Buddy" network if you enjoy connecting with your fellow participants between classes.
Generous email support from Linda to answer any questions you may have in between the classes.
During each class Linda will inspire and support you to enjoy discovering the intricate web of connections between high summer and your imagination.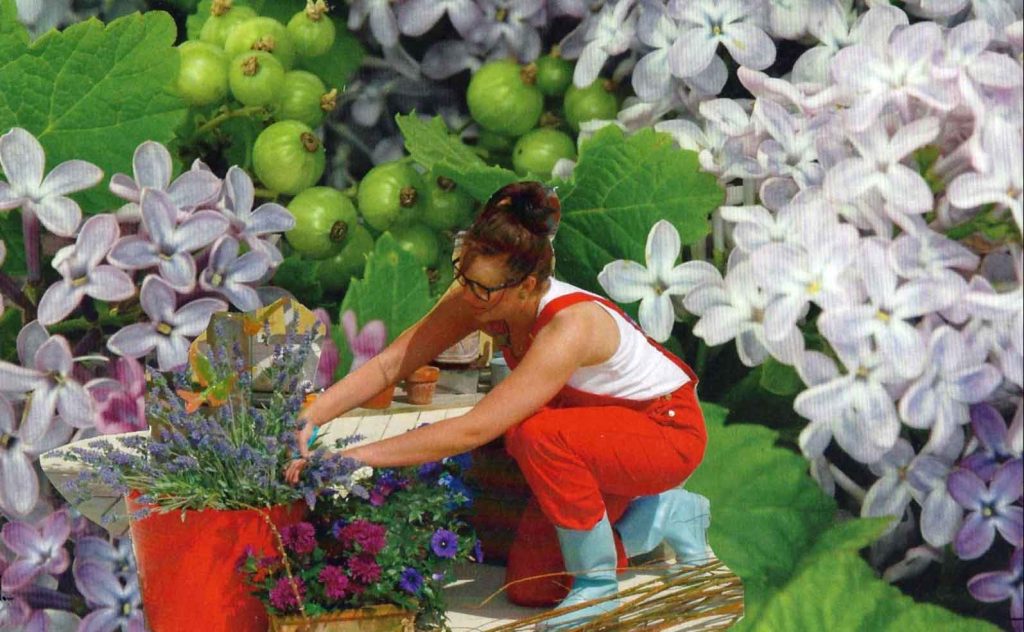 A something in a summer's noon—
A depth—an Azure—a perfume—
Transcending ecstasy.
[Emily Dickinson, A something in a Summer's day…]
Materials you will need to bring:
The classes are all about exploring your personal experience of high summer SoulCollage®. So bring your whole SoulCollage® deck, your favourite journal and your most well-loved pen to the classes!
Lots of lusciously varied images for SoulCollage® card-making!
Your journal and some coloured pens or pencils and other art materials (stickers, stamps etc.) if you enjoy using these.
 Dates:
 4 classes of 90 minutes:
Saturday 3 July: Easing into The River Beneath the River
Saturday 10 July: Savouring the Joys of Summer
Saturday 17 July: Relating to fullness, completeness, excess and overflow
Saturday 24 July: Celebrating the high summer
Times:
6 pm London & Lisbon; 7 pm Amsterdam, Paris, Berlin, Zurich, Rome; 8 pm Vilnius; 1 pm Eastern USA; 12 noon Central USA; 10 am Pacific USA; 7 am Hawaii; 3 am Melbourne, Australia; 5 am Auckland, New Zealand.
Calling our southern hemisphere SoulCollage® friends:
Even though "The River Beneath the River: Celebrating Your High Summer Creativity" is being held in your winter, the summer in this class-series is above all a metaphor for creative fullness and flow. The classes can also be enjoyed in winter, and we very much hope you'll join us. 
For other time zones and to check the times given above visit http://www.thetimezoneconverter.com/
If you can't attend one or more classes in person, you'll have access to all of the recordings next day.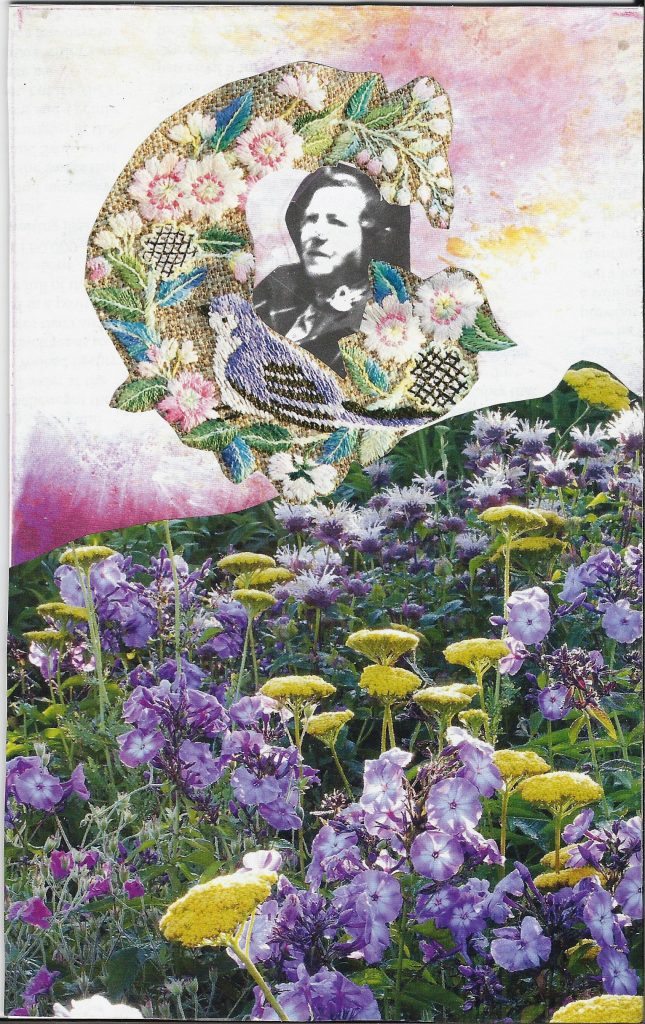 Register now
 Info about how to access the classes on Zoom will be sent to you when you register.
 NOTE: If you are a Kindred Spirit member, you will have a special coupon code which takes $20 off the class fee.
"The River Beneath the River: Celebrating Your High Summer Creativity"– a 4-week online experience with Linda Woolfson: 3 – 24 July 2021
Includes: 4 online classes, video recordings, handouts, journaling prompts, SoulCollage® card-making and reading invitations, supportive community, guidance and email support from Linda Woolfson and lots of life-enhancing opportunities for creative discovery!
Price: $98, Kindred Spirits: $78
To reserve your place click HERE.
"Summer time and the livin' is easy,
The fish are jumpin' and the cotton is high…"
[George Gershwin, Porgy and Bess]